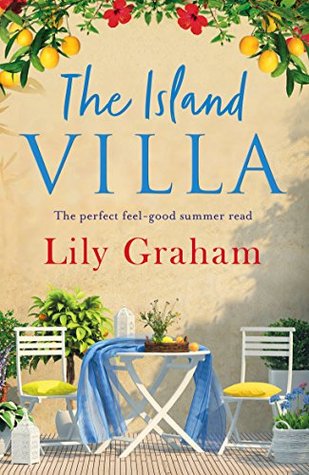 When Charlotte's husband James tragically dies, he leaves her an unexpected gift – her grandmother's beautiful villa, Marisal, on the Spanish island of Formentera. As she begins to explore her new home and heal her broken heart in the warm golden sunshine, Charlotte discovers that her grandmother Alba has been keeping secrets about her life on the island. Intrigued by her family's hidden history, Charlotte uncovers a devastating love affair that put many lives at risk and two sisters torn apart by loss. Can the heartbreaking truth of the island's dark history finally be laid to rest? Or will the secrets of the past shake the new life and love that Charlotte is close to finding? 
Review
The book starts with Charlotte grieving her husband's death and finding out that she has inherited a villa in the beautiful Spanish island of Formentera. The first part of the book started out slow and I thought the story was going to revolve around her grieving until she finds out that her grandmother Alba had some secrets Charlotte was about to discover. What attracted me to this book was the cover and the idea of reading a "feel-good summer read" and although the book was quite enjoyable, at times the narrative felt repetitive and stereotypical of what one thinks a Mediterranean island should look and smell like. Having lived in the Balearic Islands I thought a book about Formentera was going to transport me back to that time in my life, but it really didn't. The historical part was very interesting, but overall I felt that the characters landed a bit flat on the pages and the middle of the story dragged a bit.
I would like to thank Bookouture and NetGalley for providing me with a copy of this book in exchange for my honest review.
---