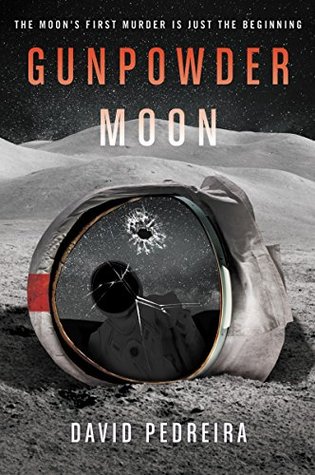 It's 2072, and lunar helium-3 mining is powering the fusion reactors that are bringing Earth back from environmental disaster. But competing for the richest prize in the history of the world has destroyed the oldest rule in space: Safety for All. When a bomb kills one of Dechert's diggers on Mare Serenitatis, the haunted veteran goes on the hunt to expose the culprit before more blood is spilled. But as Dechert races to solve the first murder in the history of the Moon, he gets caught in the crosshairs of two global powers spoiling for a fight. Reluctant to be the match that lights this powder-keg, Dechert knows his life and those of his crew are meaningless to the politicians. Even worse, he knows the killer is still out there, hunting. In his desperate attempts to save his crew and prevent the catastrophe he sees coming, the former Marine uncovers a dangerous conspiracy that, with one spark, can ignite a full lunar war, wipe out his team . . . and perhaps plunge the Earth back into darkness.
---
In 2072 the moon is populated by several international companies mining the moon's soil for a substance known as Helium-3, a nonradioactive solar isotope that is easily contained and used to power reactors on Earth.
Caden Dechert is in charge of the American mining company. Things appeared to be running smoothly until one of Dechert's crew member is found dead. Suspecting that the death was not an accident, Dechert races against time to find out the truth behind this lunar murder.
The gunpowder smell of moondust filled his nostrils, and his head hurt too much to work the mystery.
Gunpowder Moon is my sci-fi monthly book club pick, and I have to say I'm pleased we chose this novel. Sci-fi meets whodunnit mystery, Pedreira's writing keeps you guessing until the end in this fast-paced story. I particularly enjoyed the tension he built in the book. As for character development, Dechert was by far the best. All the other characters felt a bit flat throughout the story. Pedreira did an excellent job researching the topic and moving the story nicely. This is not a very long book, and at times I wished that the sci-fi parts regarding the moon had been better explored. Overall, Gunpowder Moon was an interesting read.
That's the moon, commissioner: hours of boredom followed by a few seconds of terror.
---
Format: Paperback, 289 pages
Published: February 13th, 2018 by Harper Voyager