The Sunday Post is a weekly meme hosted by Kimba @ Caffeinated Book Reviewer. A post to recap the past week, and share news about the upcoming week. First Sunday of the month is also book haul Sunday. My monthly book haul is where I take an account of all the books I have acquired this past April. I don't review all the books I read. Some books I'll write a small review on Goodreads, some I'll just rate, and some reviews I'll publish on this blog. I list books I acquired through purchase, library loans, monthly book box subscription, ARCs, as well as books received from authors. My TBR list continues to grow and I'm hoping to get through most of these titles by the next book haul at the end of May.
HARDCOVERS
I'm excited about reading The Secret Ingredient of Wishes by Susan Bishop Crispell. This is the story of a Rachel Monroe a twenty-six-year-old girl who has a secret—she can make people's wishes come true. Unfortunately, sometimes granting people's wishes can be disastrous, so Rachael leaves her hometown and finds herself in Nowhere, North Carolina.
The Turn by Kim Harrison is the prequel to her series Hollow. In this prequel Trisk, and her rival Kal have a single goal—to save their species from extinction. When a genetically modified tomato created to feed the world is combined with a virus, a plague rises giving the paranormal species the choice to stay hidden and allow humanity to die or to show themselves in a bid to save the human race.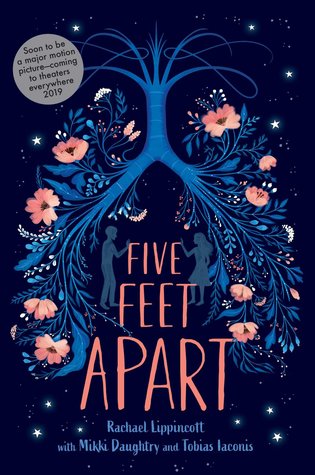 I have very mixed feelings about reading Five Feet Apart by Rachael Lippincott. Being a nurse, I have never gravitated toward books about disease and illness. Dealing with the sick and the dying is part of my day job and one of the things I love about books is that they transport me to another world. Every now and then I'll take a chance on a book that deals with topics of illness and hospitalizations. Five Feet Apart is the story of Stella Grant, a teenager suffering from cystic fibrosis. Stella is more than used to keeping people away and avoiding infections or anything that can threaten her chances of getting a lung transplant. One day she meets Will Newman, a kid who is the complete opposite of her. I sense this one will be a heartbreaker.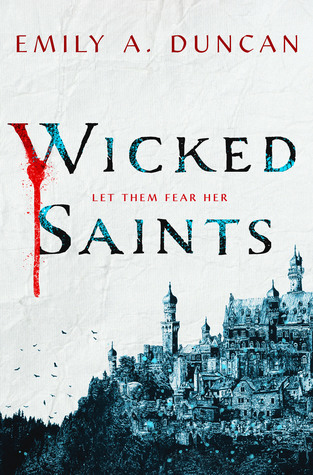 Emily A. Duncan's Wicked Saints came in my Owlcrate box for the month of April. I've been hearing a lot of good hype about this book which is the number one in the Dark and Holy series. This is the story of a girl who can speak to gods and now must save her people without destroying herself.
Beyond the Point by Claire Gibson is the story of three women who on the eve of 9/11 realize that in order to survive, they'll have to stick together.
PAPERBACKS
I have been meaning to read The Stand by Stephen King for years. In this Horror, meets sci-fi, meets fantasy a patient escapes from a biological testing facility, unknowingly carrying a deadly weapon: a mutated strain of super-flu that will wipe out 99 percent of the world's population within a few weeks.
The Final Empire by Brandon Sanderson is book one in the Mistborn series. I'm more than thrilled to read this book. I have heard so many great things about this series and this book in particular.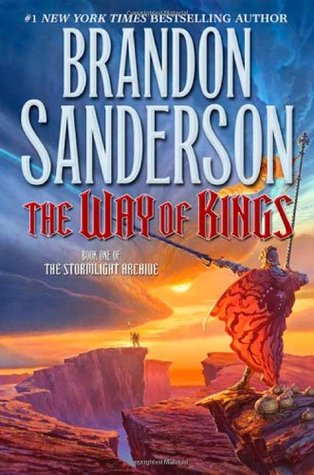 Another book by Brandon Sanderson that I have been dying to read for the past at least three years is The Way of Kings, book one of The Stormlight Archive.  It took Sanderson ten years of planning, writing, and world building. I can't wait!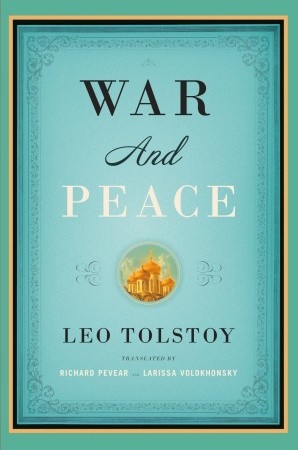 Probably one of my boldest literary endeavors this year. I have been intimidated by Leo Tolstoy's War and Peace for so many years that finally as one of my New Year's resolution I have decided that this year of 2019 I was going to bite the bullet and tackle this big boy. This will not be my first time reading Tolstoy. I've read Anna Karenina and didn't think it was that bad, so fingers crossed!
Another book that first called my attention because of the beautiful cover was The Lies of Locke Lamora by Scott Lynch. I have heard so many wonderful things about this book that I really need to check this one out.
What We Do for Love is a book by Anne Pfeffer I will be reviewing soon as part of a blog tour I'm doing with iRead Blog Tours. Looks interesting, loved the cover, let's see!
The Song of Jade and Lily by Kirsty Manning is another beautiful cover I'll be reviewing soon as part of a blog tour with TLC book tours.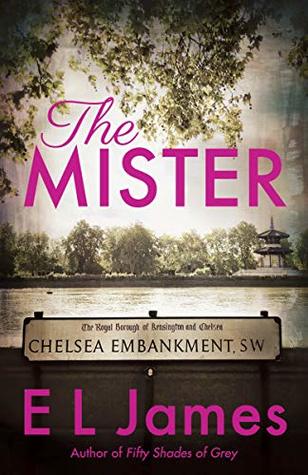 The Mister by E.L. James seems like an interesting book, Let's see if he can write more than Fifty Shades.
ARCs
I received Last Summer by Kerry Lonsdale (NetGalley)
One Night Gone by Tara Laskowski (NetGalley)
Forgotten Bones by Vivian Barz (NetGalley)
All Of Us With Wings by Michelle Ruiz Keil (Edelweiss)
Mom's Perfect Boyfriend by Crystal Hemmingway
LIBRARY LOANS
Murder Past Due by Miranda Jones. Book one in a Cat in The Stacks Mystery
The Overstory by Richard Powers
Gunpowder Moon by David Pereira
AUDIOBOOKS
Magyk by Angie Sage. Book one in the Septimus Heap series.
---
Have you read any of these titles? Any particular opinion on them? Please let me know on the comments below and HAPPY READING! 🙂